Prison Boss VR
Hey Kingpins!

For this Autumn Sale, we release this patch 1.1.1 which brings new decorations for your jail cell : Posters ! Inspired by famous movies, they will be a nice addition to your cell walls !

Along with this, we fixed numerous bugs and made improvements to the game following your feedback !

If you like Prison Boss VR, don't forget to vote for the game nomination for the Steam Awards, we are sure that you'll find a fitting category !

Below you'll find detailed patch notes,

Thanks to everyone from the Trebuchet team !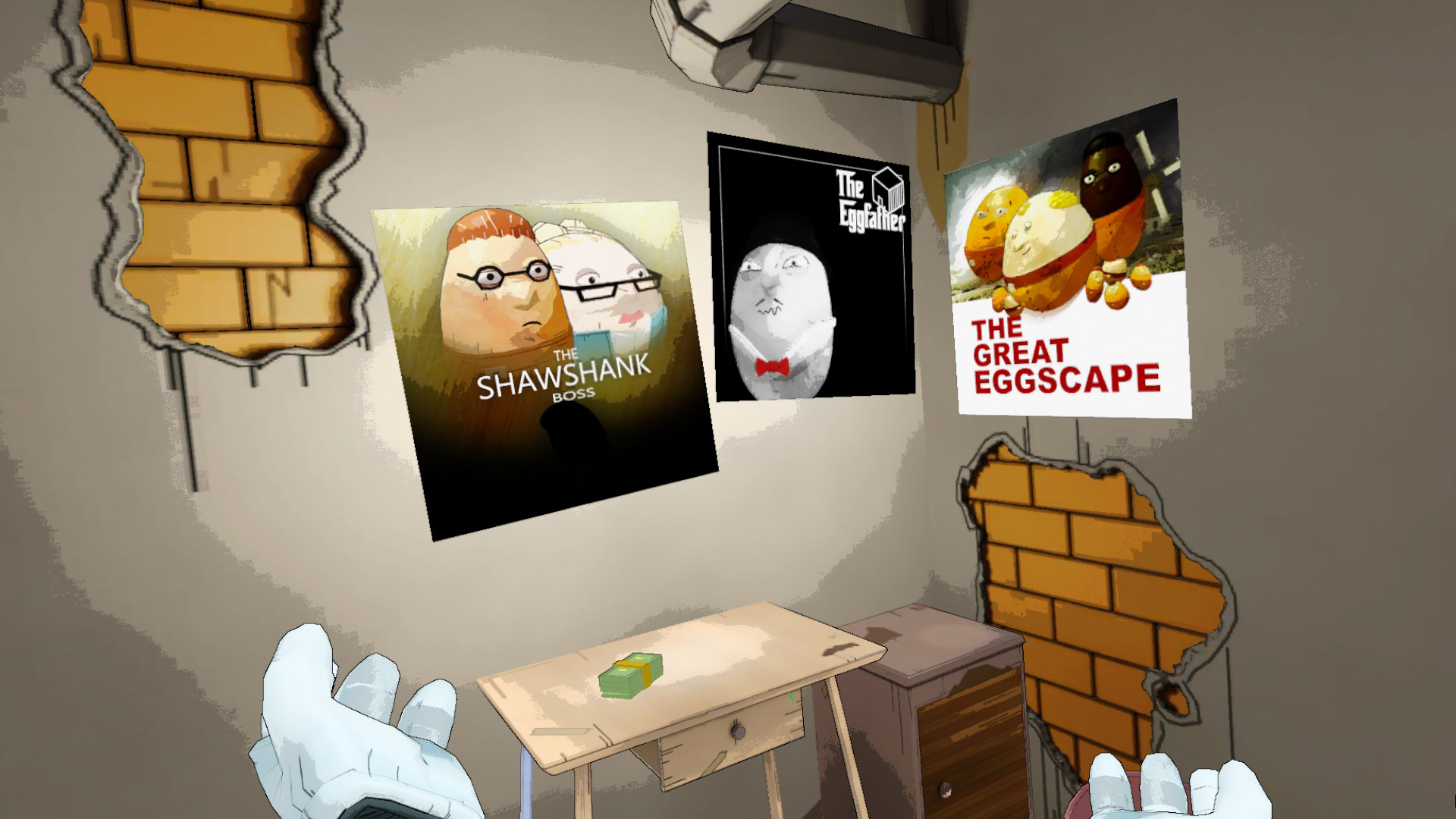 Main features
Added movie posters in the Furniture Menu:
Posters are selected at random when bought.
Posters are rotated by moving the placement hand.
More guidance was added to the game.
A flying Bobby was added to guide players and help them noticing important game elements during their first days in prison 1.
Added contextual arrows to help understand the first text tutorials.
Miscellaneous fixes and improvements
On the first day, the dealer will not come once you read the tutorial texts from the announcer. The player can directly use the clock to skip to the night when ready to start.
The video tutorials in the projector room now starts only when the player looks at the screen for the first time.
Made the first hint texts of the game clearer by using better wording and more detailed animations.
Made some texts appear more clearly by adding a background to them.
Fixed a bug reported by a player regarding the dealer. He wasn't hiding his hand when leaving and then wasn't interacting with the player the next day.
Fixed a bug reported by a player regarding the confiscated objects. Sometimes, the objects that were confiscated and then given back as a "first offence" were not interacting at all when used in crafting.
Fixed some bugs that occurred on occasion and created instability in the game.